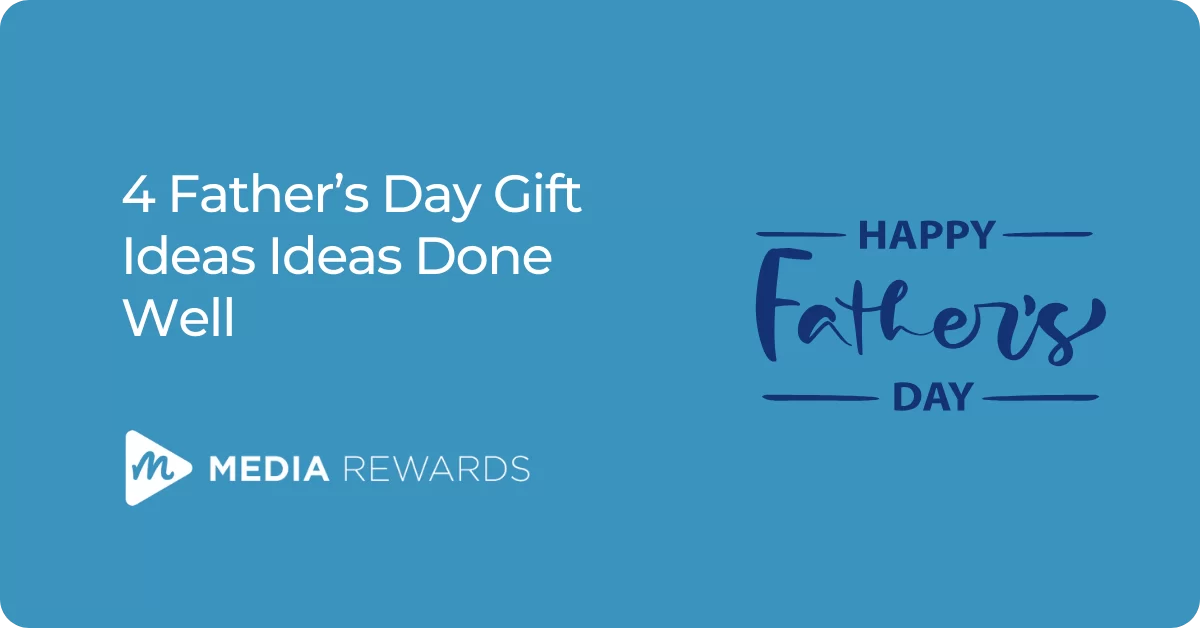 4 Father's Day Gift Ideas Done Well: How Gift Cards and Rewards Will Save the Day
One of the most anticipated days of the year is approaching: Father's Day. This special day is dedicated to celebrating our fathers, and we are happy to share a list of Father's Day ideas for gifts and suggestions to celebrate this special day with Media Rewards's gift cards.
Small budget for getting your dad the perfect present? No problem, by taking our paid surveys, you'll find the perfect gift thanks to our extensive gift card partnerships.
Dads are known for many things, but one transversal trait we can all agree on is their unique sense of humor. So, today we're taking the celebration to the next level by providing you with a list of gift ideas inspired by some of our favorite dad jokes.
Before diving into our dad joke blog article and the gifts you can get with Media Rewards' gift cards, we thought it would be fitting to warm you up with a hilarious dad joke competition video featuring Will Ferrell and Mark Wahlberg. So, sit back, hit play, and get ready for a dose of laughter.
Delicious Gift Ideas: How Paid Surveys Can Help You Find Great Cuisine Gifts for Your Dad
"Why did the tomato turn red? Because it saw the salad dressing!"
Is your dad a barbecue lover or a master chef in his free time? Consider getting him something that matches his culinary talent and passions. From essential kitchen tools to unique cooking gadgets, you can find plenty of options to fulfill his Wishlist.
Sports and Outdoor Adventures Are The New Cool
"What did the ocean say to the beach? Nothing, it just waved!"
If you are looking to create lasting memories with your dad this Father's Day, you may want to consider exploring different outdoor activities and make this year's celebration unforgettable.
Whether your father loves the fresh ocean breeze from the beach or the tranquility of the countryside, there are endless outdoor activities to enjoy together. From kite surfing to hiking, consider planning a fun-filled adventure that suits your dad's interests and skill level.
Fashionable Fathers: Celebrating in Style with Media Rewards Gift Cards
"What do you call a fish wearing a bowtie? Sophisticated!"
For fashion-forward dads, surprise them with stylish clothing and accessories. Whether it's a classy tie, trendy sneakers, or statement sunglasses, find items that reflect his personal style.
For All the Tech-savvy Dads Out There: They Are Not Forgotten
"Why don't phones ever go hungry? They have plenty of apps to choose from!"
When it comes to technology, the possibilities are endless. Consider your dad's interests and hobbies to find the perfect tech gift.
For gaming enthusiasts, a wireless gaming mouse, keyboard, gaming console, or headset could be the ideal choice.
If he loves music and movies, explore options like his favorite band's vinyl, the latest wireless earbuds, or a subscription to his favorite streamer – for this last option, don't forget to keep Media Monitoring on and keep earning rewards while you enjoy your favorite shows.
For this Father's Day, consider your father's personality, hobbies, and aspirations and find inspiration in our list. With Media Rewards's wide range of gift card options, you'll find the perfect item or experience that matches your dad's preferences.
Remember, being present and showing appreciation is what truly matters, and we are sure that whatever you chose, will make your dad a very happy one.
Didn't find enough inspiration in this list? No problem, perhaps you can consider revisiting our "Mother's Day Gift List Ideas" blog article, and find some more inspiration.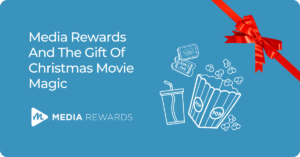 Media Rewards has your back this festive season. Let the worries of holiday expenses be a thing of the past. Turn to Media Rewards and its gift cards as the secret ingredient to enhancing your Best Christmas Movie Nights.
Read More