Easy Summer Recipes with Media Rewards #3
A Flavorful Summer Recipe Journey with Media Rewards Paid Online Surveys
Culinary Delights Meet Rewards: How Prize Draws and Paid Surveys Transform Your Summer Experience
With the arrival of September, it's time to bid farewell to summer and welcome the changing season. As we prepare to close the chapter on these warm and sunny days, what better way to do so than with our last collection of summer recipes? These recipes invite you to savor the remaining moments of warmth, surrounded by loved ones while indulging in delicious, healthy, and fresh foods. Plus, with the added benefit of Media Rewards' prize draws and paid online surveys, any budget constraints can be left behind. Join us as we present our latest summer recipe ideas, ensuring a fantastic closure to this vibrant season.
Taste the Exotic: Thai Quinoa Salad
This exotic Thai Quinoa Salad is a delightful fusion of flavors and textures that brings a taste of Thailand to your table. And the best news? It is relatively easy to prepare, so keep reading to discover how.
1 cup cooked quinoa, cooled
1 cup shredded carrots
1 cup diced cucumber
1/2 cup chopped red bell
pepper
1/4 cup chopped fresh cilantro
1/4 cup chopped fresh mint
1/4 cup chopped peanuts
2 tablespoons sesame oil
2 tablespoons soy sauce
1 tablespoon lime juice
1 tablespoon honey
1 teaspoon grated fresh ginger
Salt and pepper to taste
To prepare the Thai Quinoa Salad, you will have to add in a large salad bowl: cooked quinoa, shredded carrots, diced cucumber, red bell pepper, fresh cilantro, mint, and chopped peanuts.
Now is the time to create the dressing, so you will need to have a separate small bowl and whisk together sesame oil, soy sauce, lime juice, honey, and grated ginger. Drizzle the dressing over the salad, toss gently to mix, season with salt and pepper, and serve chilled. A burst of Thai-inspired flavors awaits in every bite, celebrating the essence of summer.
Homemade Mango Ice Cream Delight
Hot summer days ask for fresh and tasty desserts. With just a handful of ingredients and ease of preparation, you can embark on a journey of tropical flavors. Get ready to indulge in the sublime delight of homemade Mango Ice Cream. This creamy masterpiece promises to be the highlight of your summer, offering a refreshing and satisfying way to beat the heat.
2 cups of ripe mangoes, cut into large chunks
1/4 cup of sweetened condensed milk (adjust to taste)
Begin by preparing 2 cups of ripe mango chunks, ensuring they are at their juiciest. Introduce 1/4 cup of sweetened condensed milk to the mango chunks. Use a blender or food processor to blend the mango and sweetened condensed milk until you achieve a creamy and uniform mixture.
Transfer the mixture to a container, cover it, and place it in the freezer until firm. When ready to serve, allow the ice cream to sit at room temperature for about 5 minutes to soften slightly. Scoop out generous portions of your mango masterpiece and enjoy this fresh, homemade dessert with your loved ones.
Elevate Your Summer with Media Rewards Paid Online Surveys
Summer presents a wonderful opportunity to connect with loved ones, pursue passions, and savor meals that help us beat the heat. The act of cooking and sharing these meals brings all of these together.
But what if this season could be elevated further? That's where Media Rewards comes in. By simply keeping Media Monitoring on, you can enter our prize draws and be selected to participate in our premium paid online surveys. With the extra budget that follows, you will truly upgrade your Summer experience and create lasting memories.
If you're on the hunt for summer meal ideas, don't miss our "Summer Recipes With Media Rewards #1" and "Summer Recipes With Media Rewards #2" articles.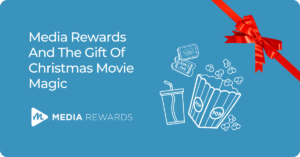 Media Rewards has your back this festive season. Let the worries of holiday expenses be a thing of the past. Turn to Media Rewards and its gift cards as the secret ingredient to enhancing your Best Christmas Movie Nights.
Read More