Easy Summer Meal Ideas With Media Rewards #1
Delicious Summer Recipes to Beat the Heat with the Help of Media Rewards's Gift Cards
Media Rewards's prize draws and premium paid surveys earnings are your new best friend for this Summer
Summer is the season that asks for time embracing the outdoors, and refreshing meals that are perfect for the season. Whether you are hosting a backyard barbecue or looking for easy weekday meals, these 2 summer recipes will surely delight your taste buds and impress your friends and family and your paid survey and rewards app is here to help you.
Easy and Flavorful Grilled Shrimp and Pineapple Skewers
Nothing says summer like firing up the grill! These succulent Grilled Shrimp and Pineapple Skewers are a perfect blend of sweet and savory flavors, making them an ideal appetizer for any summer gathering.
1 lb of large shrimp, peeled and deveined
2 cups of fresh pineapple chunks
2 tablespoons of olive oil
2 tablespoons of lime juice
1 teaspoon of chili powder
1/2 teaspoon of garlic powder
Salt and pepper to taste
Wooden skewers
To create this delicious recipe, you will start by marinating the succulent shrimp and juicy pineapple in a tangy blend of lime juice, chili powder, garlic powder, salt, and pepper. After 20–30 minutes, sizzle the skewers on a medium-high grill until the shrimp turns pink and the pineapple caramelizes. An easy recipe with a taste of summer.
Savoring Summer: Create Your Perfect Fresh Fruit Salad
Summer hot days ask for fresh and healthy desserts and snacks. With this in mind, what could be more satisfying than a fresh fruit salad? Find your favorite seasonal fruits and enjoy creating your own fruit salad that brings the essence of summer directly to your plate.
2 cups of watermelon, cubed
1 cup of cantaloupe or honeydew melon, cubed
1 cup of strawberries, hulled and quartered1
cup of grapes (red, green, or a combination), halved
2 kiwi fruits, peeled and sliced
2 oranges, peeled and segmented
1 banana, sliced (add just before serving to prevent browning)
1 tablespoon of fresh lime or lemon juice (optional, to prevent browning)
1–2 tablespoons of honey, maple syrup, or sugar (adjust to taste)
Start by washing, peeling, and slicing all the fruits. Cut the watermelon, and melon into bite-sized cubes, hull and quarter the strawberries, halve the grapes, peel and slice the kiwi, the oranges, and the banana. 
Place the fruits in a large mixing bowl and add honey, maple syrup, or sugar. Gently mix everything, and refrigerate for approximately 30–40 minutes to serve fresh.
Sunny Days, Recipes, Rewards, and Cherished Moments with Media Rewards Paid Survey and Rewards App
Summer is a time for enjoying the sunny days ahead, savoring the seasonal produce, and creating mesmerizing memories with your loved ones.
Whether you prefer preparing recipes, for yourself or for a group, count on your Media Rewards gift cards and find your favorite ingredients in stores like Walmart or Whole Foods Market, and don't worry about budget constraints.
Searching for summer meal inspiration? Look no further than our "Summer Recipes With Media Rewards #2" and "Summer Recipes With Media Rewards #3" articles.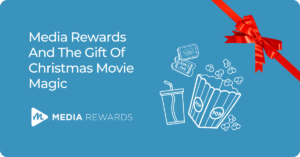 Media Rewards has your back this festive season. Let the worries of holiday expenses be a thing of the past. Turn to Media Rewards and its gift cards as the secret ingredient to enhancing your Best Christmas Movie Nights.
Read More